Share feedback
Thanks for sharing your feedback!
Support Console Overview
The support console is a feature provided by WithoutWire where you can create support cases via the Web Console. If you are looking for help concerning the overall functions and features of the WithoutWire system, you can access the knowledge base, which is accessible from the Web Console as well. To create a support case, you can follow the steps provided below.
Creating a Support Case
From within the Web Console, click on the icon labeled "Support Center" in the top right of the Web Console, then click on the icon labeled "Support Console." (clicking "Help" will direct you to the knowledge base). Users can also access the support site at http://support.withoutwire.com/.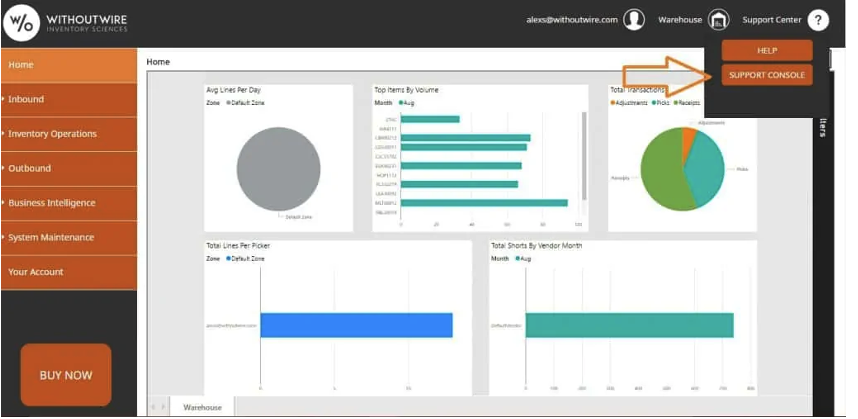 Once you are on the support page, click on "Create Case."
A popup will appear with various fields of required information for your case.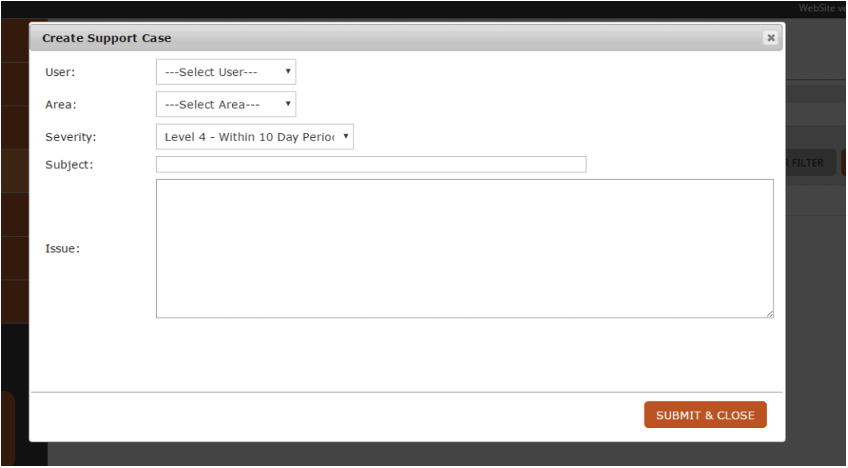 Please fill out all the fields specifying the details of the issue and how severe it is. The severity of a case ranges from level 1 to level 4 (level 1 being the most critical). Example: Level 1 would be an instance where the issue is critical and stops production and needs to be addressed immediately.
Click on "Submit & Close."
Now your case will be created in the WithoutWire system, and a support technician is assigned the case; expect a reply to you as fast as the same day or up to 10 days, depending on the severity of your case.
Support

Support Business Hours: 7:00 AM – 7:00 PM (CST) Monday – Friday
Phone: 612-343-0404 Option 2
All critical issues will be addressed ASAP, 24 hours a day, 7 days a week. Critical issues handled outside of normal business hours will be billed at the after-hours rate.
Non-critical issues submitted after 7 PM CST will be addressed the following business day.
---
What's Next