Share feedback
Thanks for sharing your feedback!
Receive Inventory
The Receive Inventory function allows the user to receive inventory into their field, remote site, or separate warehouse with a single scan of a License Plate. This inventory can then be used towards a job, transfer order, and/or return order.
Begin by tapping the Receive Inventory Icon from the Main Menu. Tapping the < icon in the upper left corner will return the user to the Main Menu.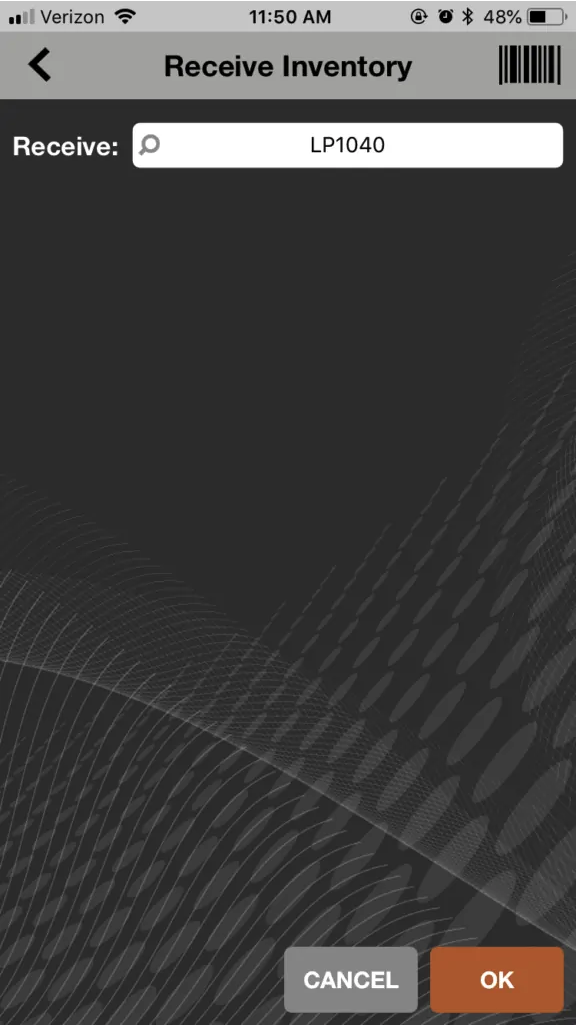 The next screen prompts for a License Plate Scan. Scan or enter any valid transfer License Plate waiting to be received in this remote site or field service location.
After Scan, the transfer License Plate information will be displayed. Tap the OK button to confirm receipt or tap the Cancel button to cancel the receiving process.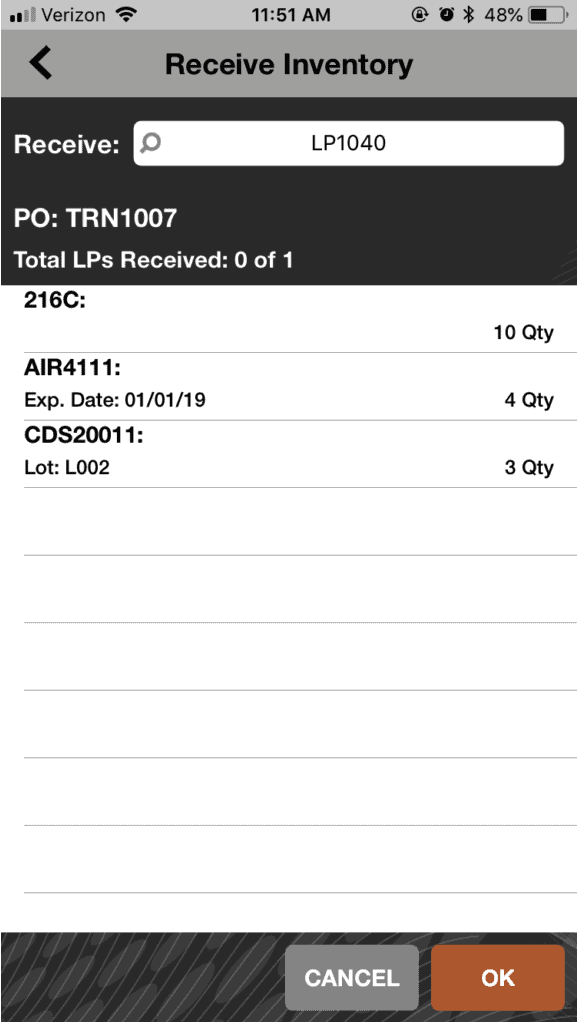 You can only receive full License Plates using this function. To receive POs into the Warehouse, see the Inbound Features section of the Knowledgebase.
---
What's Next