Mass Bin Transfers
A user can transfer multiple License Plates or Items from one Bin to another via the WithoutWire Web Console. Although web-based features are available for your convenience, the best practice is to have your handheld users move inventory via scanning. This ensures that the correct inventory is being relocated and has physically been confirmed.
The Mass Bin Transfers feature is found in the Inventory Operations Tab > Bin Tools > Mass Bin Transfer.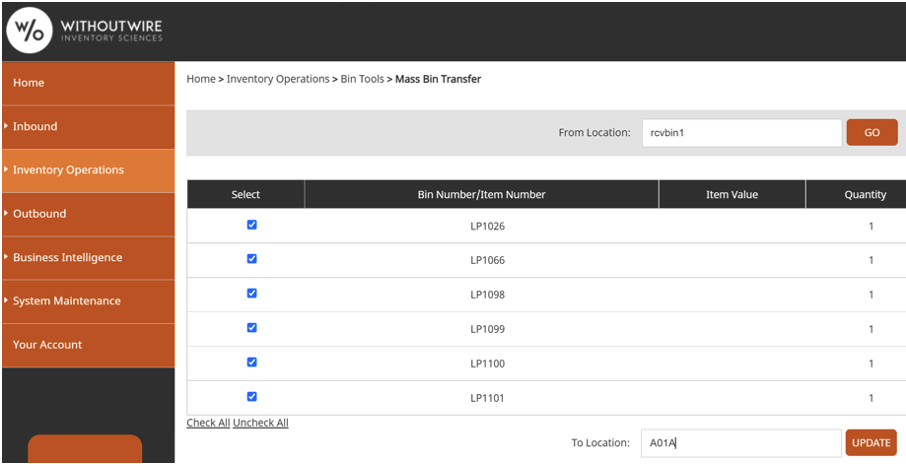 Enter the Bin location you wish to transfer from in the From Location field and Click Go.
Check the box(es) next to the Item or LP you wish to move or click on the Check All link to choose all Items or LPs listed.
In the To Location field, enter new Bin location you want to transfer the LPs or Items to.
If you are moving materials from one site to another, you must also select a Warehouse from the drop-down in the To Site field.
Click on the Update button to complete the transfer.
---
What's Next