Share feedback
Thanks for sharing your feedback!
Manual Pick Fulfillment
Manual Pick Fulfillment can be used in place of picking on the handheld when issues arise. Best operating practice is to minimize web-based inventory modifications. These should be used as a last resort to resolve inventory issues.
This feature is found in the Outbound > Pick Request/Return Tools > Manual Pick Request/Return Fulfillment.


Step 1: Enter the order you wish to fulfill in the Order Number field and click the Go button.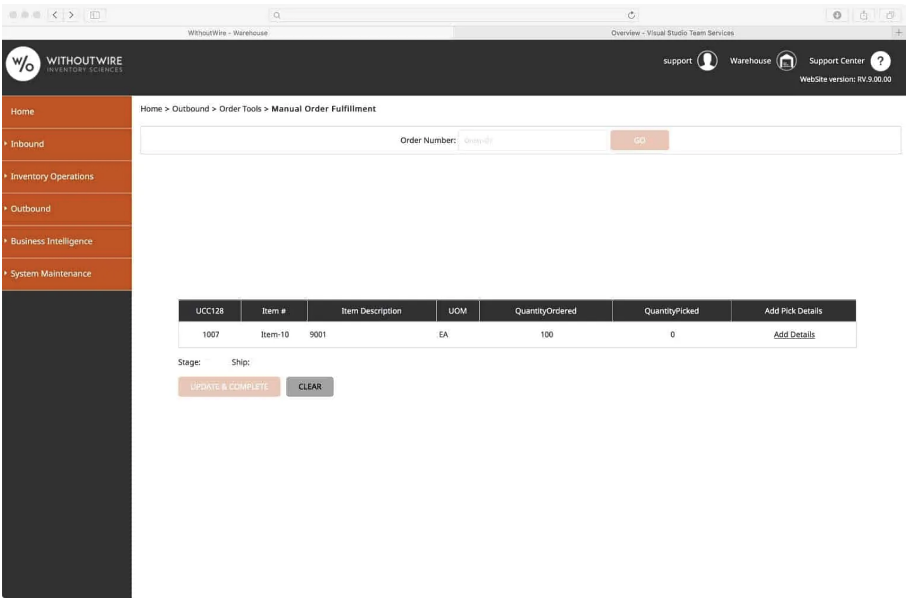 Step 2: Select the line item you wish to pick by clicking the Add Details link. Note the Qty Ordered and Qty Needed fields.
Step 3: Enter the correct location the user picked the Item from by using the Bin/License Plate drop-down box. If non-basic Item type, select an available lot number/serial number/expiration date from the dropdown boxes. The quantity available in that location will auto-fill in the Qty Picked box.
Step 4: Click the Add Pick Detail button. If there is enough to fill the order request, the quantity will match the required amount. If you need to pick an additional quantity repeat from Step 3. If there is no more quantity available to pick, click on the Short button.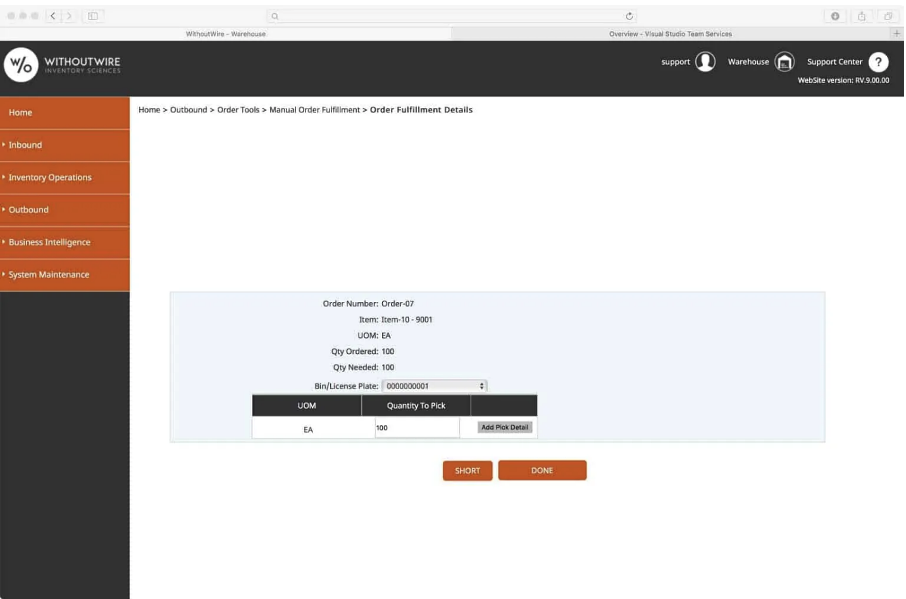 Step 5: Click the Done button and repeat from Step 2 until all items have been picked or shorted.
Step 6: Once the order has been completed, check the Stage box to stage the order and select the staging location from the Staging Location: dropdown box, then Check the Ship box to ship the order immediately.
Step 7: Click the Update and Complete button to finish the order or the Clear button to leave the order picked but incomplete and in Needs Review status.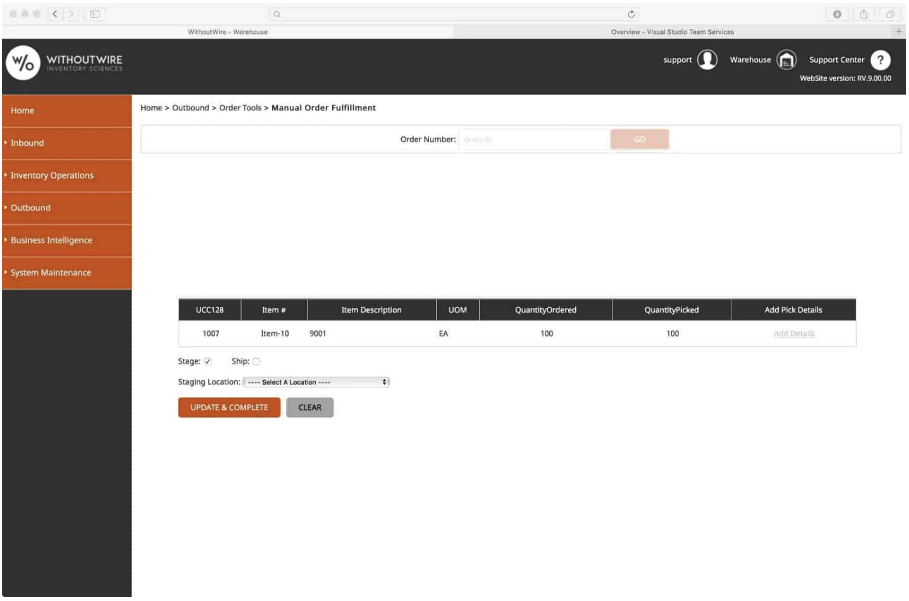 ---
What's Next